Meet. ROMOTOP fireplace stoves and inserts, design fireplaces
Why ROMOTOP? Because we are the best on the market. We are among the European leaders in the production of fireplace stoves, inserts and design fireplaces. Join our large family, which numbers almost a million of satisfied customers all around the world, that enjoy ROMOTOP products.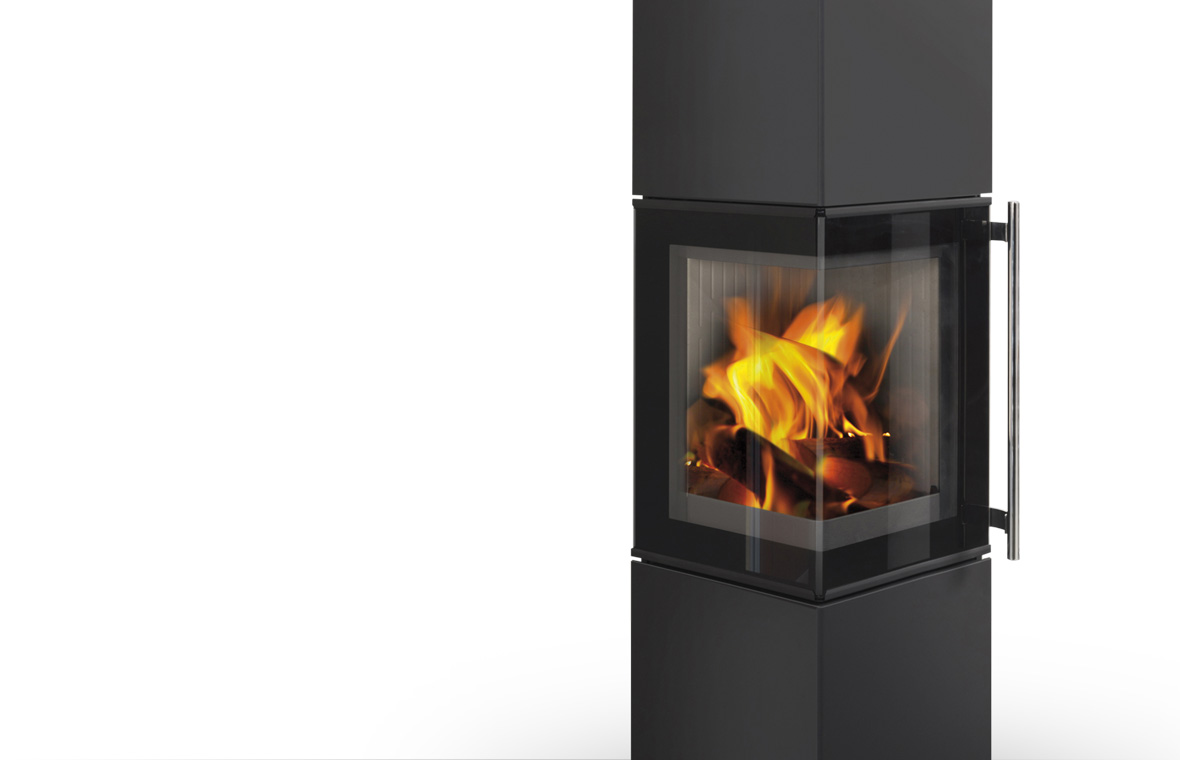 Welcome to the world
of reliable and cost-efficient heating
Innovative construction, unique design and the high-quality materials of Romotop fireplace stoves, inserts and design fireplaces guarantee your 100% satisfaction.
Always enough oxygen
Thanks to the external air intake (EAI), Romotop fireplace stoves, inserts and design fireplaces always have sufficient combustion air for the burning process.
DOUBLE SPIN
ecological system
A highly efficient flue gas system developed by Romotop minimizes environmental impact and ensures clean combustion.
High performance hot-water exchanger (HE)
The efficiency of Romotop fireplace stoves, inserts and design fireplaces can be increased by up to 10 % using the patented triple pass system, where flue gases pass through the hot-water exchanger three times. This way the hot-water exchanger takes the maximum amount of heat from the flue gas, which means considerable savings on heating costs.

Precise and simple
air control
Just like you, Romotop fireplace stoves, inserts and design fireplaces need air to function properly. Primary air helps the wood catch fire, while secondary air keeps the glass perfectly clean. The supply of both primary and secondary air can be controlled by a single element. Everything is designed for your maximum comfort.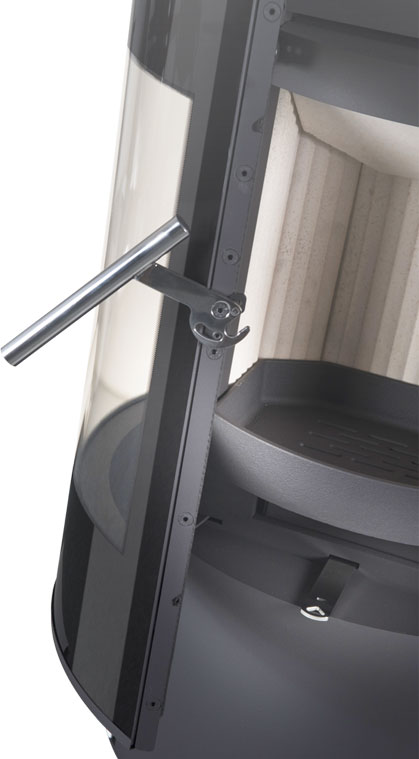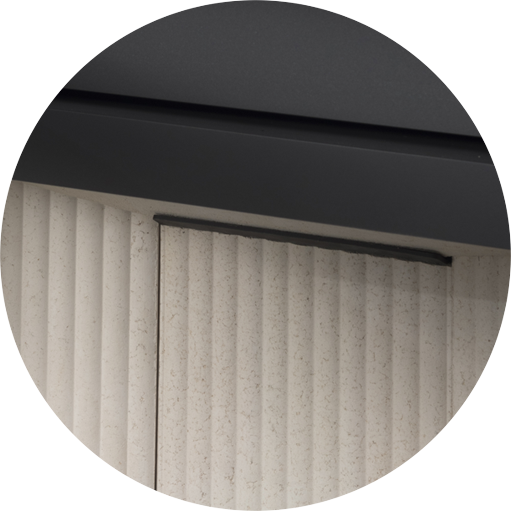 Better combustion dynamics
We always offer only the best. This is also true of the chamotte brick in the combustion chamber, which are characterized by high material stability, better combustion, accumulation properties and improved combustion dynamics.
Romotop ceramic stoves combine traditional materials, modern technology and handcraftsmanship. Thanks to their accumulation properties, ceramic tiles can absorb heat and thus extend the pleasant warmth from heating by several hours. Ceramic tiles are non-porous, prevent the settlement of dust and are easy to maintain. We work with the latest trends in interior design and offer a selection of thirty modern glaze colors.
Romotop accumulation stoves are a clear choice for low-energy houses. During active heating, the accumulation elements quickly absorb excess energy and then radiate it for hours even after the fire has burned out. Accumulation elements, construction and placement further increase the added value of your fireplace stove.
Romotop fireplace stoves and inserts with a hot-water exchanger offer high combustion efficiency and low heating costs. In combination with an accumulation tank, they can be used as the primary source of heating. For maximum operating safety, fireplace stoves and inserts with a hot-water exchanger are equipped with a cooling loop with thermal valve, which prevents water being overheated in the hot-water exchanger.

Maximum air-tightness and low energy losses are standard for modern low-energy family houses, which is why we have designed a collection of fireplace stoves, inserts and design fireplaces suitable for these houses. Their construction provides high efficiency even at lower heat output, which leads to lower costs. The central external air intake into the combustion chamber is an important structural element. This prevents any negative effects on heat recovery or the range hood. In addition, the fire does not consume oxygen from the room to burn.
Comfortable Silent Lift sliding door
Designed to meet the needs of even the most demanding users and equipped with a whole range of state-of-the-art elements, all of the highest quality. Enjoy a carefree ride.
Accumulates heat quickly, releases it slowly
The patented Romotop Mammoth accumulation set can literally suck up residual heat that would otherwise leave through the chimney.
Comfortable stoking
Comfortable stoking offered by fireplace inserts with rear access will be appreciated by many users. All handling, stoking and cleaning takes place outside the living area.